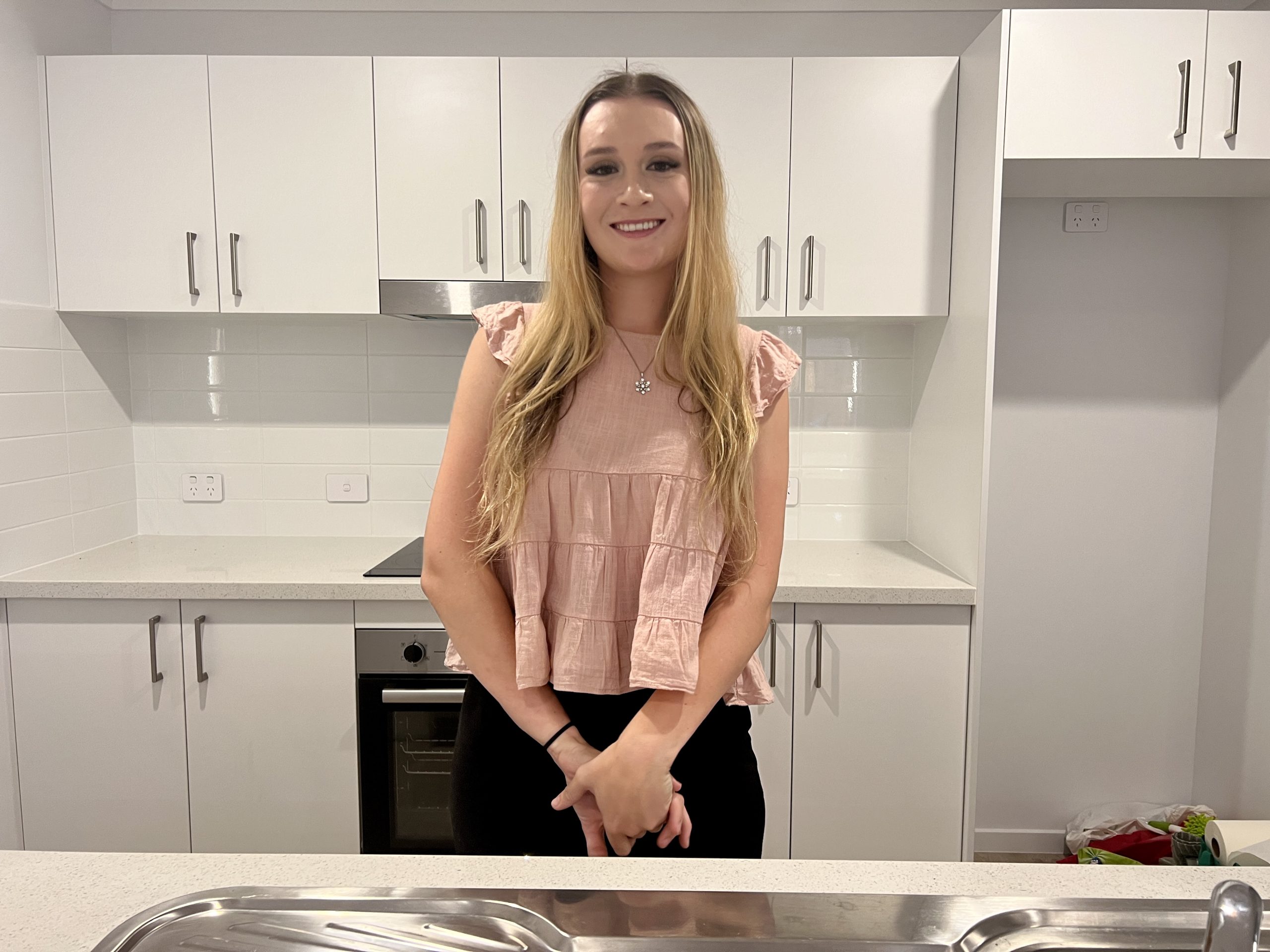 Kyandra Leary
Support Agent
Real Estate is something I have always wanted to do. And when I want something, I go after it! It's important to me that I love what I do … so here I am!
I love always being busy, love the rush of coming and going constantly throughout the day, meeting with tenants and owners and seeing beautiful properties!
I was born in Hobart, Tasmania and moved around a lot before settling in Hervey Bay where I did most of my schooling at Urangan State High School. Real estate has always been an interest of mine and this year I decided to pursue my dream.
I come from a very large family – I am the youngest of five siblings and have 22 nieces and nephews. Recently, I moved in with my partner and am excited to start this new chapter in my life. Growing up, my family always had pets and I have a soft spot for them, my family has a huge German Shepherd named Ozzie.
One of my biggest achievements was leaving Tasmania to follow my dreams and to the beautiful region of Hervey Bay.
When I am not working, I can be found at the beach. I grew up in a cold place where I could never go to the beach, so I have fallen in love with it and spend every minute I can there. People describe me as caring, which I am proud of. A healthy work-life balance is important to me, and I achieve this by being passionate about what I do and spending time with my family and friends. I love fishing, camping, four-wheel driving, and chilling out on the beach at the Hervey Bay Esplanade.
As a Support Agent, I strive to be reliable, enthusiastic, and dedicated. I am always happy to help and have a smile on my face. I am proud to be a part of the real estate industry because it allows me to be involved with the excitement and adventure of people moving house.
Make your next move a success!