As residents of Hervey Bay, we are incredibly fortunate to have the breathtaking K'Gari Fraser Island located just a short distance away. This world heritage-listed paradise offers a convenient escape for a rejuvenating long weekend. During our recent visit, we had the pleasure of staying at the newly renovated Kingfisher Bay Resort, where we were delighted by the upgraded rooms and outstanding dining options. Join me as I share my unforgettable experience exploring the around the resort, from scenic hikes to remnants of history, and the boundless opportunities for adventure.
Located a mere 40-minute barge ride from the mainland, Kingfisher Bay Resort served as our home away from home during our island retreat. The ongoing renovations have breathed new life into the resort, leaving us thoroughly impressed with the modernised accommodations and delightful restaurants. The resort's attention to detail and commitment to guest satisfaction were evident throughout our stay, and we found ourselves spoiled for choice when it came to the delectable food options.
K'Gari Fraser Island offers a myriad of activities for nature enthusiasts and adventure seekers alike. Whether you prefer lounging by the resort pools or embarking on thrilling escapades, there's something for everyone. I opted for a hike to Mackenzies Jetty, a trail that begins south of the resort, winding along the island's cliff ridgeline. Along the way, you'll be treated to stunning viewpoints overlooking Hervey Bay. As you approach Mackenzies Jetty, a significant piece of the island's history comes into view—the former Fraser Commando School, once a training ground for special operations during World War II. Today, a memorial and remnants of the camp stand as reminders of the island's past.
Descending into a picturesque gully, the trail leads you to the pristine beach where the remains of Mackenzies Jetty can be found. This jetty played a crucial role during the island's logging industry. Walking back along the beach, taking advantage of the low tide, I discovered further traces of the island's rich history. It's remarkable how K'Gari Fraser Island effortlessly combines natural wonders with remnants of its past, creating a captivating experience for every visitor.
One of the island's highlights is the abundance of walking tracks, catering to all levels of difficulty and length. From tranquil strolls through ancient rainforests to challenging hikes to elevated viewpoints, there's an adventure waiting for every adventurer. For those equipped with a 4WD vehicle, the possibilities expand exponentially. Numerous lakes and secluded areas are scattered across the island, inviting exploration and immersion in the untouched beauty that surrounds you.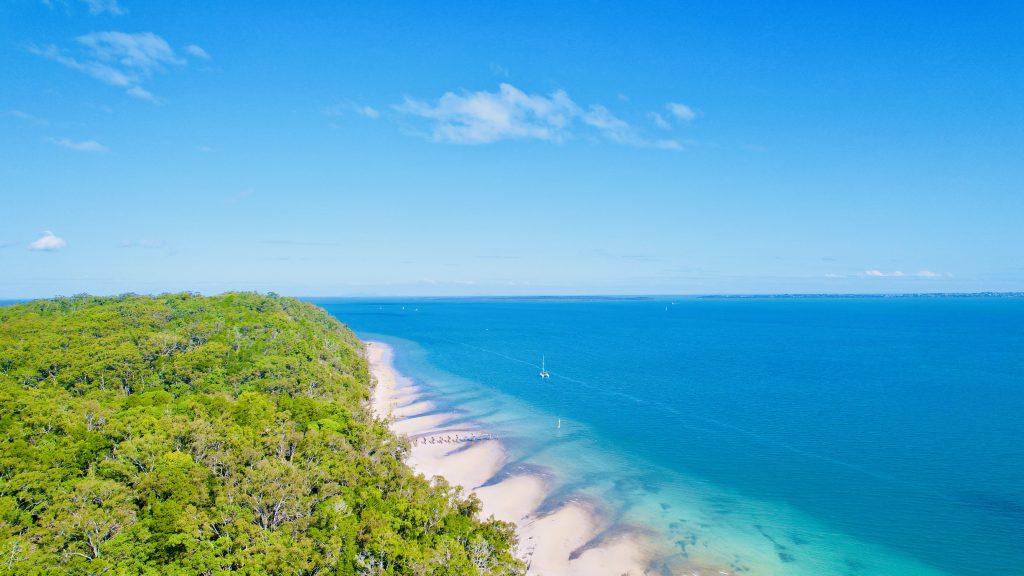 In the proximity of Hervey Bay lies a true gem, K'Gari Fraser Island—a haven of natural beauty and historical significance. Our stay at Kingfisher Bay Resort was nothing short of exceptional, and the renovations have elevated the experience to new heights. Whether you're seeking relaxation or adventure, this world heritage-listed paradise offers it all. With its diverse range of trails, captivating history, and untamed landscapes, K'Gari Fraser Island promises a long weekend filled with unforgettable moments and a much-needed recharge for the soul. Don't miss the opportunity to discover the wonders that lie just a short distance away from Hervey Bay.