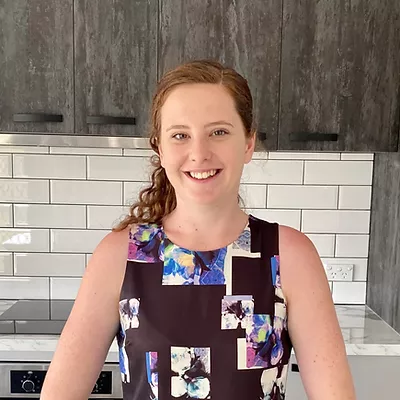 Ellie Markeljc
Support Agent
People describe me as a lively character, which I am proud of!
By day I strive to be a great Support Agent always happy to help, always smiling, I am proud to say that I am a reliable, enthusiastic and dedicated agent. I love being in Real Estate because it's great to see and be involved with the excitement and adventure of people moving house.
My family and friends would say I wear many hats. Property investment, was the main reason I initially got into Real Estate Property Management. I secured my first investment property at the age of 18 years old. I have experienced all areas of the property transaction being a tenant, landlord, buyer and seller.
A healthy work life balance is important to me, so that I enjoy both aspects in my life. I do this by being passionate about what I do, and ensuring that I spend time with my family and friends fishing, camping, four-wheel driving and chilling out on the beach at the Hervey Bay Esplanade.
The last 5 years I have worked within a legal practice, the skills I have learnt and bring with me to Active Agents are a positive can-do attitude, strong work ethic and organisational and problem-solving superpowers that we all know are crucial in a property management business.
My partner Sid and I have had first hand experience working with Active Agents Hervey Bay with our investment property and I'm extremely excited to become a valuable team member as a Support Agent.
Ready to take the next Step
We can help you with all your proerty management needs.